Unifi Ubiquiti Support and Advanced Networking Solutions
Unifi Ubiquiti Support and Advanced Networking Solutions
Best Unifi Ubiquiti Suppot in San Diego
San Diego IT Support, is the very famous provider of IT technology and solutions. With expertise in Unifi Ubiquiti support, switches, routers, firewall, wi-fi, mesh services, we are committed to keeping your business connected, secure, and efficient.
At San Diego IT Support, we understand the critical role that technology plays in today's business landscape. That's why we offer a wide range of services designed to meet all your networking and infrastructure needs. Whether you're a small business or a large enterprise, we have the knowledge and experience to deliver customized solutions tailored to your unique requirements.
Our Unifi Ubiquiti support services are at the forefront of our offerings. Unifi Ubiquiti is a leading brand known for its reliable and scalable networking solutions. With our expertise in Unifi Ubiquiti devices, we can help you design, deploy, and manage a robust network infrastructure that meets your organization's demands. From access points and switches to routers and firewalls, we have the knowledge to ensure seamless connectivity and enhanced network performance.
Our team of skilled technicians is well-versed in the installation and configuration of switches, which serve as the backbone of any network. We work closely with you to understand your specific requirements and recommend the most suitable switches that align with your business objectives. With our expertise, we guarantee optimized network performance, improved data transfer speeds, and enhanced security.
When it comes to routers, we know the importance of a reliable and secure connection. Our professionals are proficient in router configuration, ensuring seamless connectivity across your network. We prioritize network security and implement robust firewall solutions to safeguard your critical data from external threats.
Wi-Fi has become an essential component of modern businesses, enabling seamless connectivity for employees and guests alike. Our Wi-Fi services encompass design, installation, and optimization of wireless networks tailored to your workspace. We utilize advanced technologies and best practices to provide reliable and high-speed Wi-Fi coverage throughout your premises.
For larger spaces or challenging environments, we offer mesh services that extend the reach of your Wi-Fi network. Mesh networks utilize multiple access points strategically placed to eliminate dead spots and ensure consistent coverage across your entire workspace. Our experts will assess your requirements, design a customized mesh solution, and seamlessly integrate it into your existing network infrastructure.
At San Diego IT Support, we pride ourselves on delivering top-notch customer service. Our team is dedicated to providing timely and reliable support to address any issues that may arise. Whether it's troubleshooting network problems, resolving connectivity issues, or offering guidance on optimizing your infrastructure, we are here to assist you every step of the way.
Partner with San Diego IT Support and experience the peace of mind that comes with having a reliable technology partner. Contact us today to discuss your IT needs and learn how our comprehensive Unifi Ubiquiti support, switches, routers, firewalls, Wi-Fi, and mesh services can propel your business forward.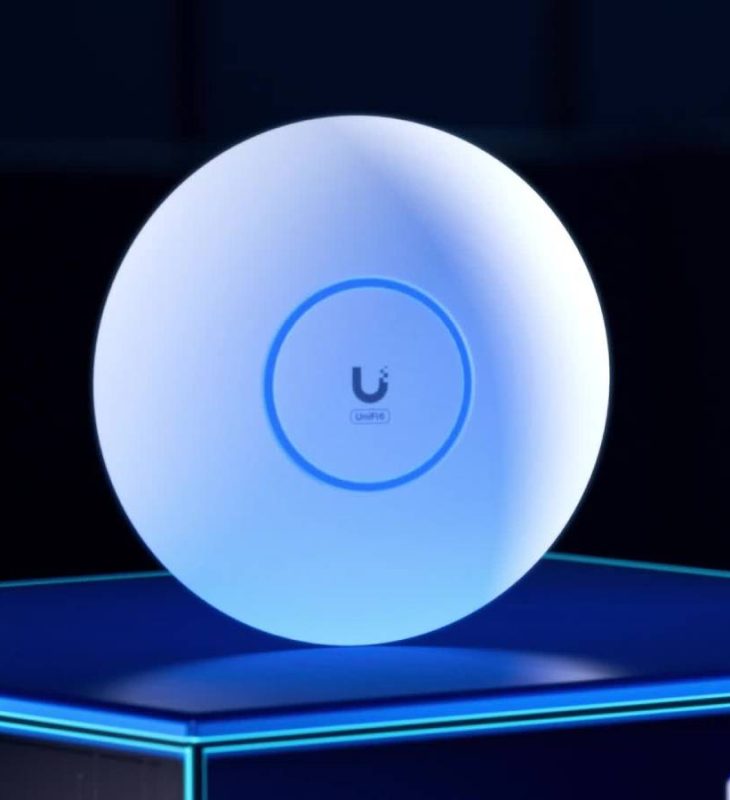 Expect in Network Security and Cloud Services
In addition to our expertise in Unifi Ubiquiti support, switches, routers, firewalls, Wi-Fi, and mesh services, San Diego IT Support offers a range of other valuable services to help streamline your technology infrastructure and maximize your business productivity
At San Diego IT Support, we pride ourselves on delivering customized solutions and exceptional customer service. We stay updated with the latest technology trends and industry best practices to ensure your business stays ahead of the curve. Trust us to be your reliable partner in technology, and let us help you unlock the full potential of your IT infrastructure.
Contact San Diego IT Support today to discuss your specific needs and discover how our comprehensive range of services can elevate your business to new heights.