Aerohive Network Support and Reliable Networking Solutions
Aerohive Network Support and Reliable Networking Solutions
Providing Seamless Connectivity and Unmatched IT Support
At San Diego IT Support, we take pride in being a leading provider of IT solutions and support services in San Diego and the surrounding areas. With a dedicated team of highly skilled professionals and a vast knowledge of networking technologies, we have built a strong reputation for delivering reliable and efficient solutions tailored to our clients' unique requirements.
Aerohive Networks Specialists: As certified Aerohive Networks specialists, we possess an in-depth understanding of their cutting-edge networking technology. Aerohive's cloud-managed wireless networking solutions offer outstanding performance, security, and scalability. Our team is trained to design, implement, and manage Aerohive solutions that cater to businesses of all sizes and industries.
Comprehensive Networking Solutions: We offer a complete suite of networking solutions to ensure your business operates at its best. From designing and deploying robust switches and routers to configuring advanced firewalls, we ensure seamless communication and data flow across your network infrastructure.
Seamless Wi-Fi Connectivity: In today's connected world, a reliable Wi-Fi network is essential for business success. We design and deploy high-performance Wi-Fi solutions that provide strong coverage and deliver consistent, high-speed connectivity. Whether your organization needs a simple office setup or a complex multi-site network, our experts will design the ideal solution.
Scalable Mesh Technology: As businesses grow and evolve, so do their networking needs. We understand the importance of scalability, and that's why we offer mesh networking solutions. Mesh technology allows you to expand your network effortlessly, adding access points as your business expands, without compromising on performance or coverage.
Responsive Support Team: At San Diego IT Support, we believe that exceptional customer service is the cornerstone of a successful partnership. Our support team is available 24/7 to promptly address any issues, provide technical assistance, and ensure your network functions at its optimal level.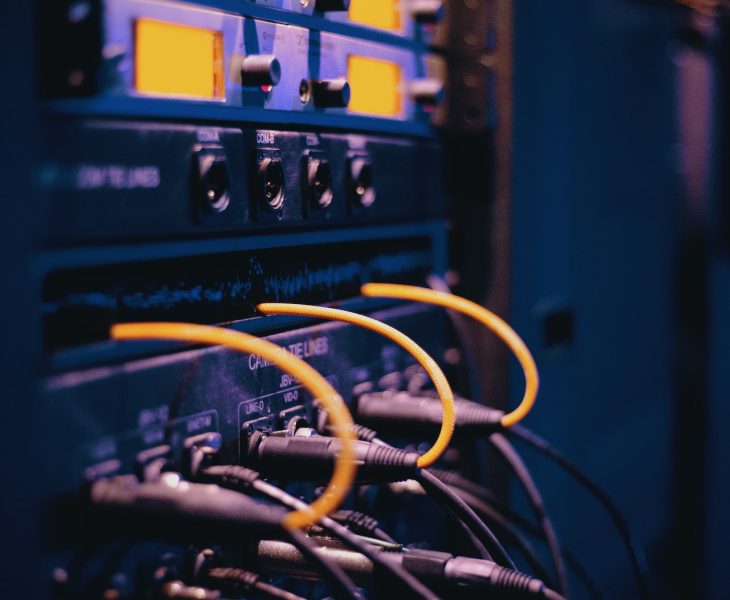 Aerohive Networks Support
Aerohive significantly simplifies and secures the Access Network using cloud management, machine learning, and artificial intelligence. We offer unmatched flexibility in deployment, management, and licensing with our cloud-managed wireless, switching, routing, and security technologies. As the inventor of Controller-less Wi-Fi and Cloud-Managed Networking, Aerohive continuously innovates at cloud speed, challenging the status quo and inspiring customers to reimagine the boundaries of what is possible.
Our economy's continued globalization and digitization depend more and more on the availability, management, and processing of personal data. Businesses and people alike can benefit from this. Aerohive is aware of the public's growing concern about the value of personal data privacy as well as their increasing interest in learning how their personal data may be gathered and used. In order to ensure that users of our products and services completely understand the data we collect, how we use it, and our associated responsibilities, Aerohive is committed to the appropriate and secure use of personal data. We also believe in complete openness. Review the resources in the links below to learn more about Aerohive's obligations and your rights with relation to your personal data.
We San Diego IT team of certified Aerohive Networks professionals is equipped to handle all aspects of Aerohive network support. From initial setup and configuration to ongoing monitoring and troubleshooting, we ensure your Aerohive infrastructure operates smoothly and efficiently.we are the best provider for Aerohive networks support, switches, routers, firewall, wi-fi, mesh service.
Networking Infrastructure
Building a strong foundation for your network is crucial for seamless communication and data exchange. Our networking experts will assess your organization's needs and design a tailor-made infrastructure that incorporates best-in-class switches, routers, and other essential components.
Our Wi-Fi solutions are designed to meet the demands of modern businesses. We perform a comprehensive site survey to identify potential challenges and optimize coverage and signal strength. The result is a robust Wi-Fi network that keeps your workforce connected and productive.
There is no doubt that the Wi-Fi and networking sector is evolving, and Aerohive is at the forefront of this transition. With our cloud-managed networking solutions, which include 802.11ax (Wi-Fi 6) access points that provide more effective and secure Wi-Fi as well as Aerohive's A3 cloud-managed Network Access Control (NAC) solution, all of which are powered by software-enabled services through the cloud (AI and Machine Learning), we are well-positioned to lead customers into the future.
Scalability and flexibility are vital for businesses that plan to grow. Our mesh networking solutions ensure that your network can expand effortlessly, accommodating new locations, users, and devices without compromising on performance.
Protecting your valuable data and sensitive information is at the core of our network security services. We deploy robust firewalls, implement stringent security protocols, and regularly update and monitor your network to detect and prevent potential threats.
Why Investing in Quality IT Support Matters
Partnering with San Diego IT Support brings several tangible benefits for your business:
At San Diego IT Support, we understand that every business has unique IT requirements. That's why we take the time to understand your organization's specific needs and tailor our solutions accordingly. Our customer-centric approach, combined with our technical expertise, makes us the ideal IT support partner for your business's success.
Contact us today for a comprehensive consultation, and let our experts take your IT infrastructure to the next level.