San Diego Computer Repair Services
We provide a variety of computer repair service across the San Diego area. Our three foremost services include:
// IN-HOUSE COMPUTER REPAIR
We specialize in repairing laptops, as well as desktops, and deal with PC as well as iOS systems. We are experts in data & password recovery or removal, as well. We employ highly-skilled engineers in our team who can provide repair services for corporate clients and home users alike. Whatever the problem may be, we can identify it instantly and provide repair services for your desktop PC, laptops, and MacBooks. With our help, you can get your system up and running sooner than you think. We also provide quick repair services for critical solutions that can help you get your business back online as soon as possible. Our experienced IT support engineers are capable of handling everything from simple repairs to highly complex component repairs. We take great pride in our team and the expertise it displays when managing the repair and servicing of laptops and desktop computers. We also stock a variety of common essential items such as Laptop AC adapters, Hard disks, LCD screens, USBs, power supply for desktops, CD-ROM / DVD-RW, and several other computer accessories.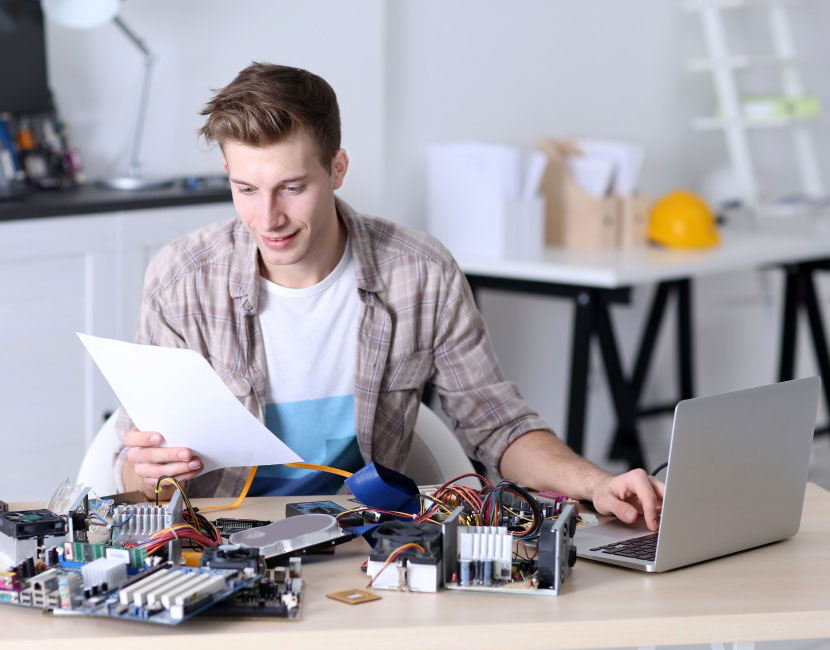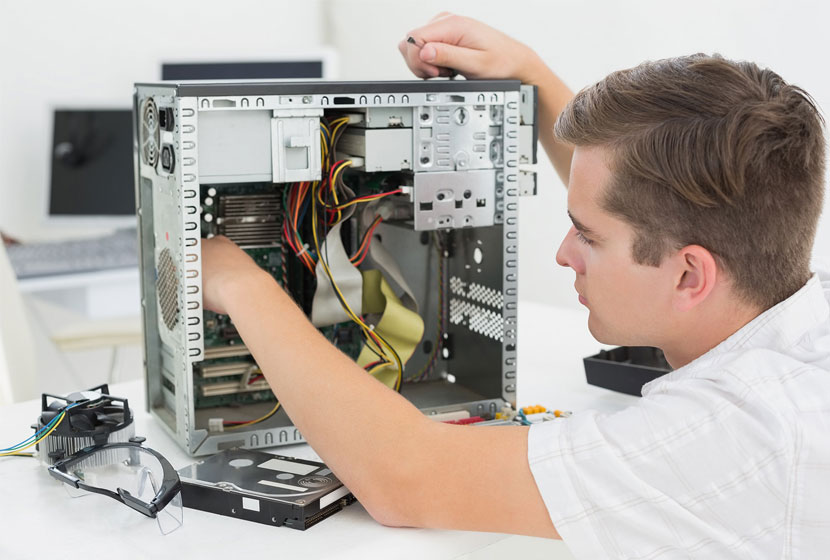 Our in-house computer repair services include:
We also provide computer maintenance and repair plans to large and small organizations.
San Diego IT Support provides On-site Laptop Repair, Computer Maintenance, Desktop repair, Software Installation, Network Management, Hardware replacement, Surveillance Camera Systems, and much more in the San Diego area. Whether you are at home or office, computer issues are inevitable. At some point you will need help in Troubleshooting, Running diagnostics, Repairs, Server maintenance, Training, Upgrades, PC Maintenance, and Repairs, etc. As an inhabitant of San Diego County, you can approach our certified support engineers and avail of on-site repair services within the comfort of your home or office. Our IT consultants possess all the necessary academic qualifications required to excel at their job. They have worked in the computer maintenance and technical support industry for the last fifteen years. Working with us allows you to tap into a wealth of experience and get your devices repaired safely.
Remote computer repairs are becoming increasingly popular. It doesn't matter where you are, as long as you have an internet connection, you can avail of these services. Computer repairs aren't limited to repairing the physical damage to a laptop, desktop PC, or Apple iOS system. It also includes resolving software issues, error messages, connection problems, program re-installation issues, and the removal of viruses, malware, and spyware, etc. If you experience computer issues and need prompt assistance, you can take advantage of the remote computer repair services offered by San Diego IT Support. Regardless of where you live, one of our highly qualified computer engineers would be able to assist you remotely. If you would like to know more about our computer repair services and what else we have to offer then get in touch with us. You can also reach out to a member of the San Diego IT Support Team.